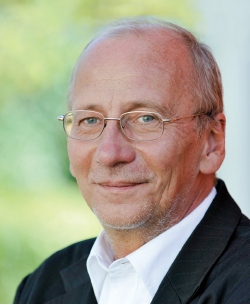 Dear festival guests,

it is really not an easy task to conceive a festival that is dedicated to the fragile art of dance. DANCE 2017 is the third edition of the biennial, international dance festival in Munich organized by the curator Nina Hümpel.
There will be a reunion with artists such as Richard Siegal, Frédérick Gravel, and Yang Zhen, who will bring world premieres with them, and new works by Trajal Harrell, Wim Vandekeybus, and Sharon Eyal, who the residents of Munich are already familiar with. Daina Ashbee, Stéphane Gladyszewski, and Peter Trosztmer are new to the festival and performing their works in Munich for the first time.
DANCE 2017 is an invitation to explore previously unknown territory: It feels the pulse of dance in our time, spreads out into public spaces, and plays with the boundaries between the art fields. I am pleased that during the festival we are able to send Munich audiences on journeys to, among other places, Canada, China, France, and Israel.
We are also, however, engaging in dialogues and responding with our own positions, such as with the exhibition "Tanz in München – Archiv in Bewegung" ("Dance in Munich – an archive in motion"). For Munich is a homeland of contemporary dance, and it masters the entire spectrum of dance.
I hope you enjoy a moving festival, in the true sense of the word!
Dr. Hans-Georg Küppers
Cultural Advisor of Munich